Today's featured online music tools aren't all necessarily tools but some cool things we found around the web. Check them out below. Let us know what you think in the comments!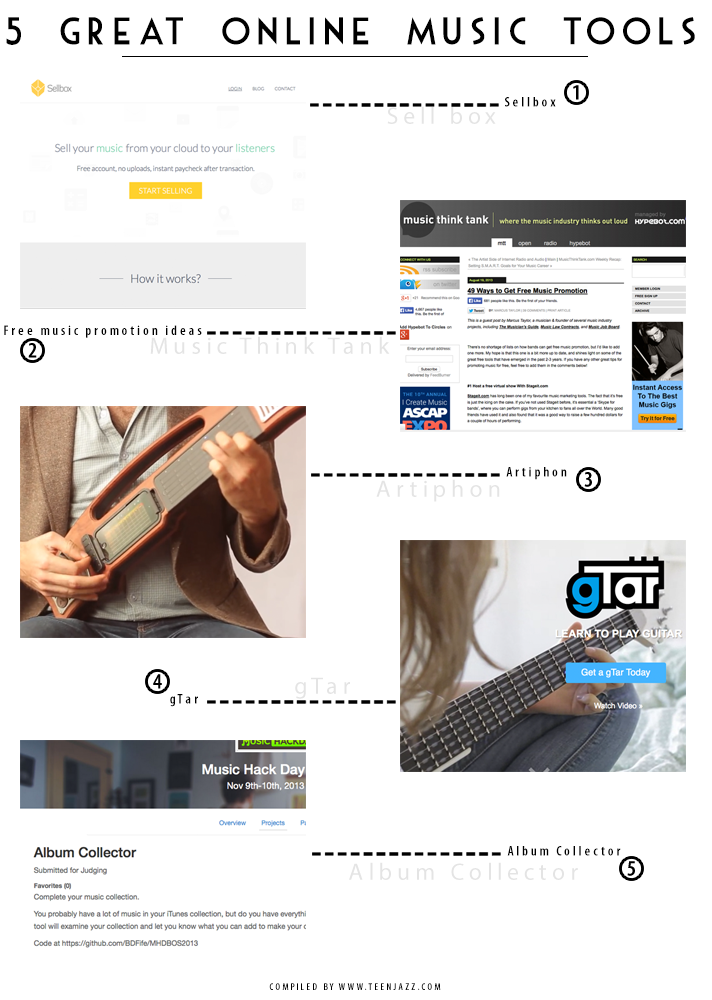 + Sellbox // Sell your music directly to your fans from your website. Using either Dropbox or Google Drive, you can sell digital files directly! Learn more about Sellbox here or watch the video below.

+ 49 Ways to Get Free Music Promotion // This is a really great resource from Music Think Tank. Check out their ideas for free music promotion.
+ Artiphon // Now your phone can be an instrument! You can sign up to learn more here.

+ Incident Gtar // Learn to play guitar with a fretboard that lights up and directs you on where to put your fingers. Learn more here.
+ Album Collector // For the hardcore music fan. Looking to complete your album collection? Here's a fun way to do it.
[template id="182″]