The Ultimate CD Release Package
Prepare for the release of your next album with our ultimate CD Release Package!
Get both The Album Checklist and 30 Days to a Better Music Brand for only $4.99.

Learn to Effectively Release and Promote Your New Album
The Album Checklist is a 56-page guide and workbook to help you prepare for the release of your next album. It was assembled to help simplify the album creation process, provide you with the tools and information to help you make sense of the album planning and recording process with our album guide and workbook. Regardless of whether its your first album, second or third, the templates in this book can help you manage your project.
Topics Covered:
The recording process
Mixing & Mastering
What to do when the recording is complete
Distribution
Marketing
Product launching
Creating your album press kit
A case study
It includes customizable Word Document worksheets to help you keep track of where you're at in the recording and marketing processes along with the PDF book. It also includes sample email inquiries.
"This book is a must have for anyone working on a cd project. I wish I would have had this resource years ago!
Shannon has put together the most thorough worksheets, and checklists one could possibly want to make the process as streamline as possible. The old quote is true, "Those who fail to plan, plan to fail." This resource will keep you on track from start to finish! Her insight and experience that she shares in this book are worth far more than the asking price!" – Mitch Ross, drummer

---
Improve Your Music Branding
One of the best ways to give your music marketing that extra push is to focus in on your branding. The way you present yourself and your music is crucial to your success as an artist. Learn how to present a clear image and wow your audience and keep them coming back for more. 30 Days to a Better Music Brand gives you the tools and information you need to develop your music brand.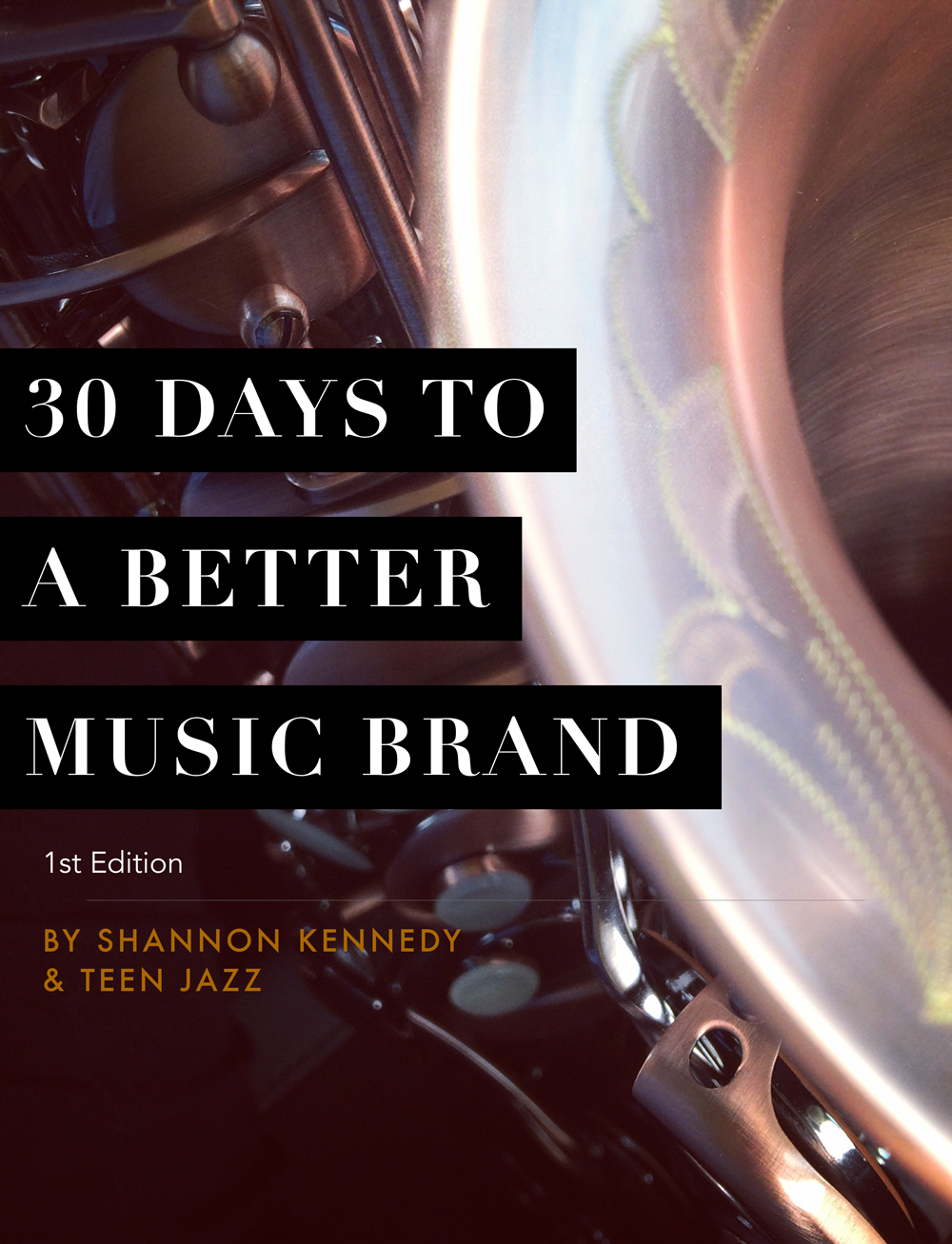 Topics Covered:
Brand imagery
Writing a compelling artist or band biography
Which social networks to use and how
How to track the effectiveness of your marketing efforts
How to monitor and influence the way your brand is presented
Tips on building a community and following
A case study
Each chapter includes advice and an easy challenge to follow in order to improve your music brand over 30 days. It also provides you advice on how to maintain your brand in the future. It includes sample emails and more!
You get both the PDF and Kindle versions of this book.
"Excellent book. Many good tips for developing one's skills, performances, products, and overall promotional ability. Anyone who incorporates even just a few of the 30 tips in this book can't help but improve his/her operation as a self-styled musician." – Fred Cavese, saxophonist

Have questions? Feel free to get in touch.