Teen Jazz | A Community of Up and Coming Musicians
Looking for resources that will help you build a successful music career? Then you're in the right place.
Welcome to Teen Jazz, a community of emerging, young performers from around the world, hosted by sax player Shannon Kennedy.
---
Interested in learning more about what Teen Jazz have to offer?
---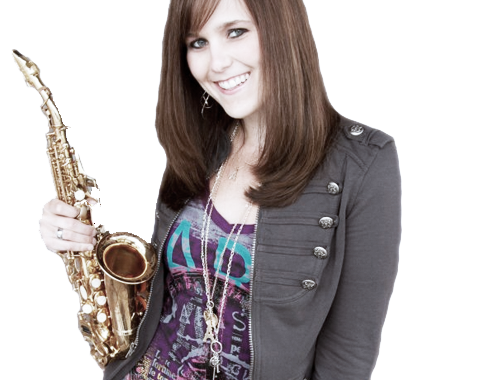 We Want to Feature YOU and Your Music
Apply to Be an Artist
Become a part of our community of up and coming musicians by filling out our short application form. We'd love to feature you and your music!
– Showcase your music
– Share your accomplishments
– Interact with other members
[button link="https://teenjazz.com/apply/" bg_color="#af6e19″]Apply Now[/button]
---
The Ultimate Album Preparation Bundle: Two Guides to Help You Plan, Release, and Promote Your Album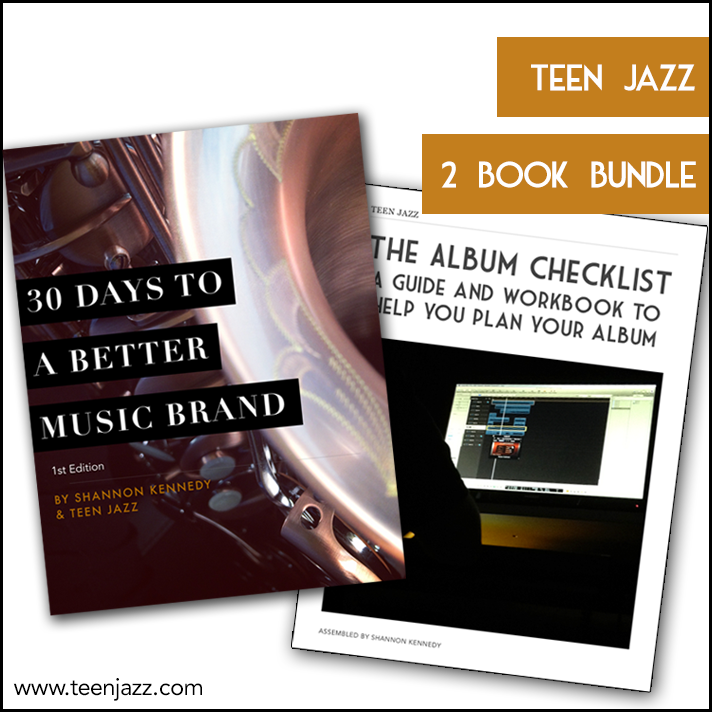 We've bundled our two popular eBooks "30 Days to a Better Music Brand" and "The Album Checklist" to help you with the organization, planning, and promotion of your next album AND your music brand. You can get both PDF books (and the Kindle version of 30 Days to a Better Music Brand) as a bundle for the price of a cup of coffee!
– Discover what goes into the album planning process
– Get worksheets to help keep your project organized
– Learn how to market you project before and after release
– Learn what you need before stepping into the studio to start the recording process
– Learn how to present a consistent artist image across multiple platforms
– Work through 30 simple daily activities to improve your music branding
[button link="https://teenjazz.com/the-ultimate-cd-release-package/" bg_color="#af6e19″]Learn More[/button]
---
[template id="48″]