About The Market
We're experimenting with a new feature on Teen Jazz, a marketplace where we bring you exclusive offers from our partners and more. We'll also include easy links to purchase items available on Teen Jazz and other fun things.
Special Offer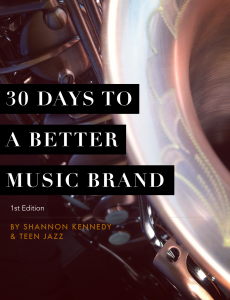 30 Days to a Better Music Brand
A 170+ page guide and workbook to help you grow and improve your music brand over a period of 30 days. Are you ready to take your brand to the next level? This book includes:
30 challenges to get you started
Tons of music business and branding advice
A case study
Both the PDF and Kindle versions of the book
For just $2.99 you can get started today.

---
Items Available from Teen Jazz
[threecol_one]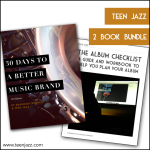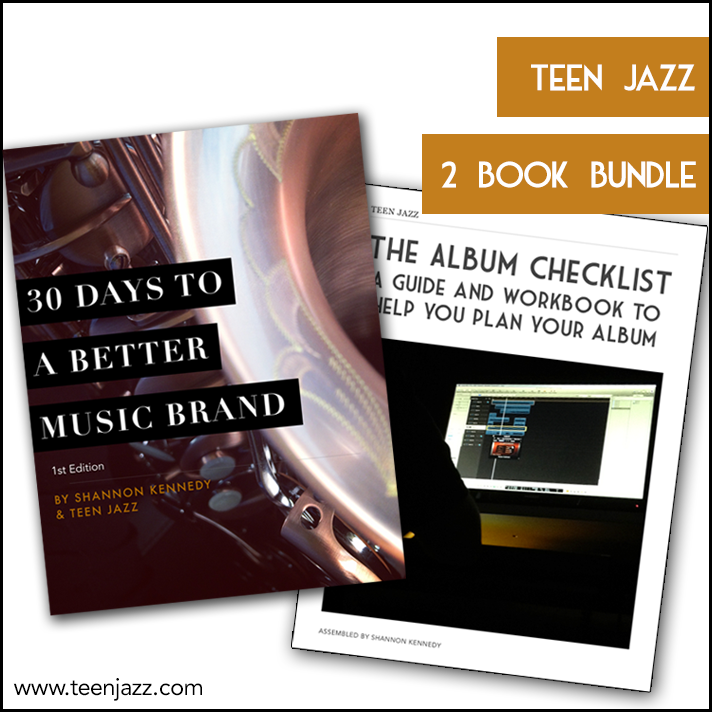 The Album Checklist & 30 Days to a Better Music Brand Bundle
2 PDF Books + Customizable Worksheet Templates + Kindle version of 30 Days
The Album Checklist eBook Only
PDF Book + Customizable Worksheet Templates

[/threecol_one][threecol_one_last]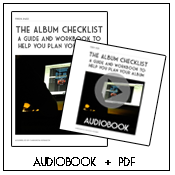 The Album Checklist Audiobook Bundle
Audiobook + PDF Book + Customizable Worksheet Templates


 [/threecol_one_last]
---
Teen Jazz Host Shannon Kennedy
[threecol_one]
Behind Your Eyes Signed
 [/threecol_one] [threecol_one]
Almost That Time of Year Signed
 [/threecol_one] [threecol_one_last]
Never My Love Signed
 [/threecol_one_last]
[threecol_one]
Steppin Up Signed
 [/threecol_one] [threecol_one] [/threecol_one] [threecol_one_last] [/threecol_one_last]
Shannon's books are also available on Amazon:
The Album Checklist | 30 Days to a Better Music Brand | Advice for Up and Coming Musicians