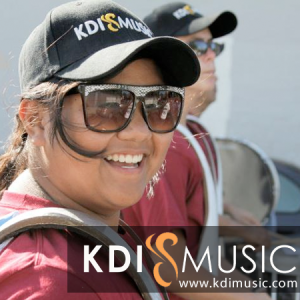 We have a number of sponsors who, without them, we wouldn't be able to do what we do here at Teen Jazz. As a big thanks to each of them, I'd like to begin introducing a few of sponsors to you.
This week, I'd like to share a little bit about KDI Music with you.
KDI Music is an online reseller of music instruments and accessories based in Southern California. They carry everything from saxophones to ukuleles, reprints of vintage music posters to instruments stands, and more.
One of the great things about KDI Music is that their team personally tests and reviews each of the instruments that they carry, guaranteeing you a quality product that will hold up and be reliable when you need it most. It's definitely something that sets them apart from most online music retailers and is reassuring when you're making the investment in a new instrument.
Additionally, KDI Music supports various music and educational organizations, giving back to the community and volunteering their time. They are sponsors of Nisei Week (held in Little Tokyo each year) and the Nisei Week Foundation Marching Band, the Disney Alumni Club and Historical Society, and more.
If you still aren't convinced, KDI offers free shipping on all orders placed within the United States.
Where to start: New Arrivals | Specials | Sales Items
Want to be featured on Teen Jazz? Check out our sponsorship options here.