This year was my tenth year attending NAMM, the National Association of Music Merchants convention held in Anaheim, California from January 22-25, 2015.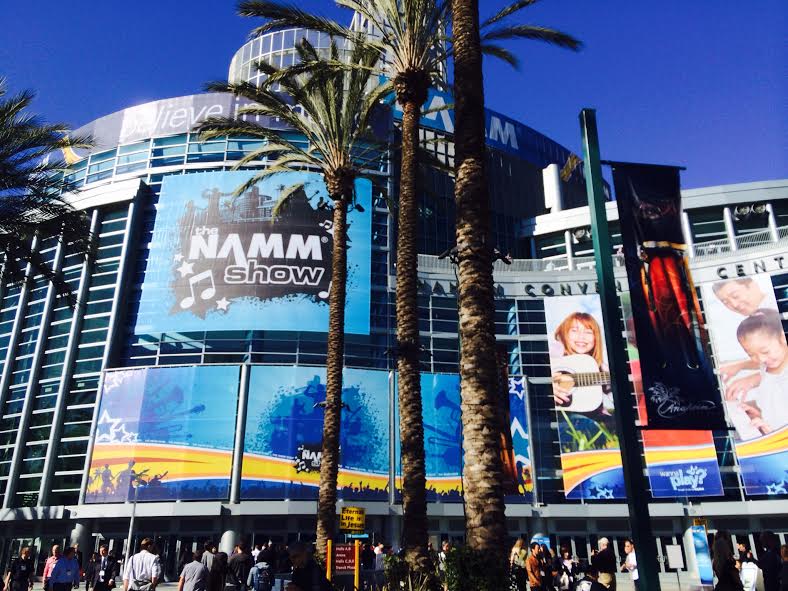 The NAMM show is a fun music event held annually and is a great time to catch-up with friends from around the world, see exciting new products from music manufacturers, and mingle with some of the most renowned names in music. The event lasts four days, Thursday to Sunday, but we only attended the first two days of the show. So rather than doing a two–part review and recap, I'm going to try to fit it all into one post.
Some of the cool things we saw at the show this year:
1. Friends and Fellow Musicians, of course! We got to hang out with Mindi Abair, Eric Darius, Darren Rahn, Lin Rountree, George Benson, Tim Price, Ryan Saranich, Arno Haas, Rob Tardik, Carson Freeman, and so many others.
2. Seeing Funkadelic perform. It was so crowded, but we stood behind the stage and watched them on the screen. It was pretty cool seeing such a legendary band perform.
3. The Diamond Sax from CE Winds. Wow. Check out Charles McNeal's video below.
4. Of course, I still love the Antigua Winds Copper Sax. You can see it in my quick montage video above.
5. Yamaha's new Sternberg products. The UR12 was pretty neat. It is a 24-bit/192kHz converter that offers outstanding audio fidelity with a D-PRE mic preamp. It is iOS compatible and can run on mobile battery or bus power.
6. SaxRax Sax Stick. The new SaxRax sax stick is a pretty cool new way to play bari. It allows you to play either seated or standing without using a neckstrap. That means all the weight of your sax is on the stand rather than your neck and shoulders. Since I spend quite a bit of time in the studio on bari, this is definitely going on my wishlist.
What about you? Did you go to NAMM? If you saw anything you thought was cool, please tell us about it in the comments!
[template id="182″]