The skills necessary to become a successful musician go beyond just playing our instrument well. In addition to being a good musician, we need to have a good business sense, the ability to juggle a diverse range of tasks, and more.
Once we start getting busy with gigs, the business aspects of music, and practice, we sometimes neglect developing other aspects of our musicianship. Particularly because some of those things we need to work on aren't that enjoyable to do.
But what if there was a fun way to work on ear training?
That's why I'd like to introduce you to Memrise.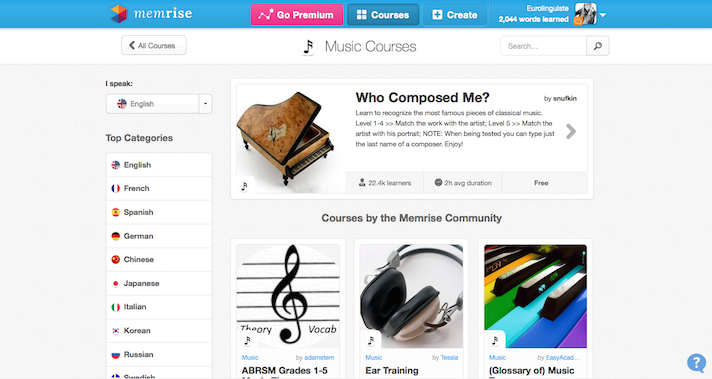 Memrise is a learning application based on spaced-repetition and it's a great way to learn everything from a new language to geography.
In their music section they have courses on:
Ear Training
Music Terms
Chords
Composers
Music Theory
And so much more…
The lessons are short – they take around five minutes to complete and they're a convenient way to work on different aspects of your musicianship. Memrise has both a web-based version and a mobile version of their app.
I use Memrise on a daily basis for a variety of things and I have found it very effective.
Get started with a free profile today.
If you've tried Memrise, I'd love to hear what you think in the comments below! Have you tried any other applications to develop your musicianship. What are they and what did you think?
[template id="182″]