1. Wyzant
Wyzant helps students find teachers in almost any subject, music being just one (you can also find a music history or theory teacher through Wyzant too). Find a Music Tutor (affiliate link) at Wyzant.
2. Lesson Face
Lesson Face connects students with teachers online for through video conferences on the Lesson Face dashboard. Check out Lesson Face.
3. Take Lessons
Take Lessons allows students to search for music teachers in their area with the ability to filter through home or in-studio lesson options. Students can get $25 off music lessons by signing up here (affiliate link). Teachers can get their signup fee waived by joining here (affiliate link).
4. The Zoen
Zoen is an online video lesson site that utilizes Google Chrome. Read more on The Zoen.
5. Band Happy
Bandhappy is also an online video lesson website that utilizes an in-house system. Visit Bandhappy.
6. Ask your Band Teacher
Ask your band teacher at school for a recommendation.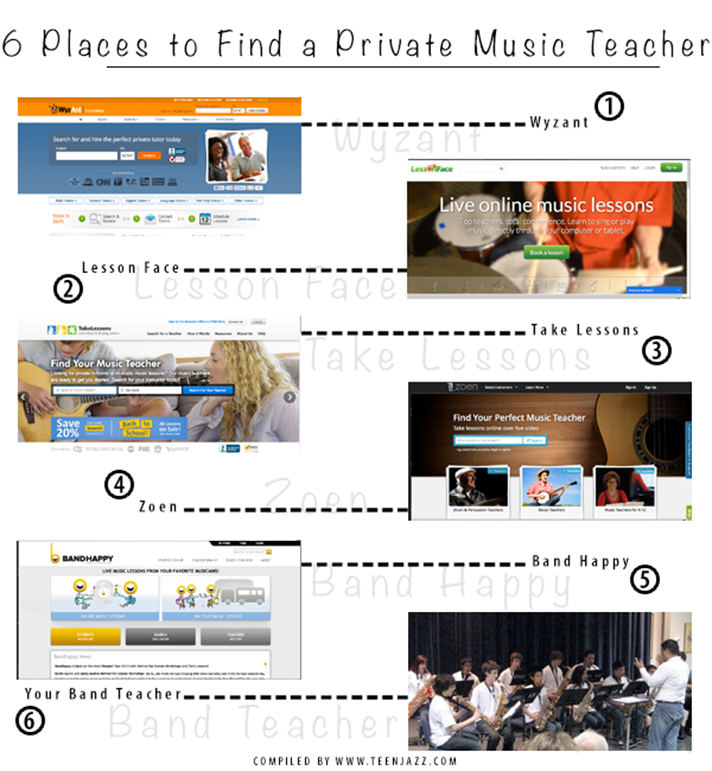 [template id="182″]