Teen Jazz, hosted by sax player Shannon Kennedy, is a community of up and coming musicians with numerous resources to help emerging young artists develop their careers.

You can check out our collection of music performance and music business advice and reviews, and if you have any questions, please don't hesitate to get in touch!

Additionally, we offer musicians a one-page bio feature with the optional inclusion of a photo, Youtube videos, Soundcloud clips and links to your personal web sites to help you along with promotion of your music career.

---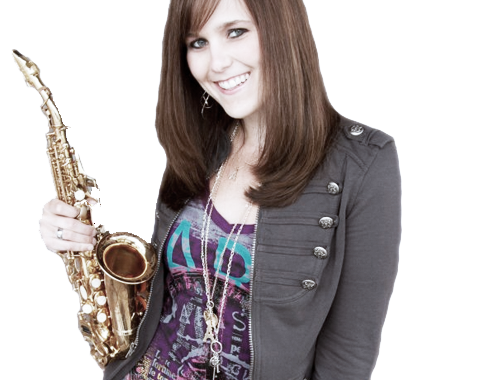 Get Featured on Teen Jazz
Apply to Be an Artist
Become a part of our community of up and coming musicians by filling out our short questionnaire.

Showcase your music
Share your accomplishments
Interact with other members
Apply Now
---
The Album Checklist: A Guide & Workbook to Help You Plan Your Album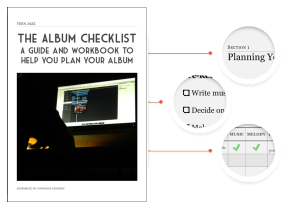 We've assembled an album checklist bundle to help you with the organization and planning of your next album. We've included several worksheets for you to use to help outline your album release schedule and plan, but feel free to modify them for your own personal use however you see fit.
Discover what goes into the album planning process
Get worksheets to help keep your project organized
Learn how to market you project before and after release
Learn what you need before stepping into the studio to start the recording process
Learn More
---